I read a post on Facebook that said:
"When you have a good heart: You help too much. You trust too much. You give too much. You love too much. And it always seems you hurt the most".
My first reaction was, Ouch! But for some reason I couldn't stop looking at it. What was it about those words that was causing me such a strange reaction and why? Finally it hit me, the post made me sad. I wasn't sad because I agreed with it, I was sad to think that it could encourage people to try not to feel "too much"; that's how I would have read it some years ago. I used to believe that the more I helped, trusted, gave and/or loved, the more I was setting myself up to be hurt later on. As a result, I started to restrict the amount that I allowed myself to do those things and I began living a very safe, content, protected and inauthentic life. I'm not saying I didn't have any highs or lows, but neither were very extreme. I became pretty good at "not getting hurt". I stopped trusting/listening to my heart and I relied on my "logical brain". Unfortunately, all of the tools/armor etc.… I used to keep the pain out was keeping all of the wonderfulness of life out as well. I began to stop feeling much at all, and what's the point of that?  As I began to delve into "self-awareness", my whole world began to change, or at least the way I felt about it.
None of this happened over night but, the biggest "life changer" began when I started thinking about my motivation behind my helping, trusting, giving, loving…etc… Why was I doing those things? Was I doing it for me, because I truly wanted to? Because of how it made me feel? For my own personal fulfillment? Or was I hoping for something in return? Was the "hurt "really about the giving? Or was it more about my perception/thoughts about what was/wasn't being returned and how? Was the hurt because of a "good heart" or a wounded ego?
If I was truly doing these things for my own intrinsic pleasure…for example, if I wanted to love, merely for the pleasure of feeling intense love, would it make sense for me to deny myself that happiness purely out of fear that the recipient may not be able to feel the way I do? Don't get me wrong, if it isn't returned, it will probably effect my feelings into the future, I will LEARN from it, but it won't take away from the pleasure of having been able to feel the most love I could at that moment. Attempting to not love "too much" doesn't make it hurt less later, it just takes some of the joy away from the process, and the pain of the loss is the same in the end. In either case, you mourn the loss of love, love you didn't give or receive. But…if you allow yourself to GIVE love, to feel it internally, you get that experience AND you can move forward without any "what if's".
The quote made me sad because I recognized it as the very belief that robbed me of so much potential richness in my younger life. Believing it stopped me from feeling all that I could feel; from helping more, trusting more, giving more and loving more. It was this myth that prevented me from letting go of my thoughts about how things "should" be and just experiencing life on a deeper, truer and more meaningful level; living in the moment and dealing with whatever came of it. It lead me to believe that not feeling pain was better than feeling anything at all. It gave me a false sense of "control". We can never control how others will react to anything we do/say or feel.
I think there is a reason that people have been quoting these lines from Tennyson's poem since 1850;
"Tis better to have loved and lost
Than never to have loved at all."
The pain of the regrets, "what if's", and "if onlys", hurts much more than any pain caused by having too good of a heart, and the wounds take much longer to heal. If I only knew how much more I would learn from the "hurt" than the regrets... On the positive side, I now take every opportunity to help, trust, give and love as much as I can. I do it for me, I do it selfishly so that I get the most out of my life. I do it because I can, because of how it makes ME feel about being ME. I do it so that, when my time comes, I don't wonder what would have happened if I had. I'm not saying I let myself be used as a doormat, that I have become incredibly naïve or allow myself be a fool, I'm just saying I no longer let the fear of being "hurt" stop me from getting the most out of my life. I now interpret FEAR as "proceed with caution", not STOP. I don't let my fear of others reactions dictate who I am or how I feel. Of course I hope my acts are appreciated, but that's not in my control.
The Facebook quote reminded me of a story, about a young girl on a beach, being shot at by little arrows. After being hit by a few she knew she didn't like how it felt. Hastily she began building a stone silo around her for protection. As time passed and she got taller, she continued to build the walls higher. One day, as she noticed a beautiful bird flying overhead, she realized that she had forgotten why she started building…it had become a habit. Eventually, she created a small hole in the silo wall. Outside she saw incredible beauty but had no way of getting to it. The arrow slingers had long gone but she had gotten so used to building those walls, she forgot to stop. Suddenly she became aware that those walls that she had built out of fear, to protect herself from the pain of the arrows getting to her, were now keeping her from the beauty of the life that had continued to go on around her. Unfortunately, she had done such a good job of building, the silo was not easy to tear down. It was a long, laborious, process. Sometimes the sun shining in would sting her eyes and she would need to stop, look away, and take time to let them adjust before continuing. She knew there was no point in stopping, she had nothing left to lose. Eventually, when enough of the walls were down, she was able to step outside the rubble, stretch her body, take a deep breath, and walk on the sand she had only allowed herself to stand or sit on all this time. She never imagined how soft it would feel under her feet, how refreshing the water she had only been able to hear, felt in her hair, and the ocean breeze actually blowing on her face… All this time, in attempt to keep a few arrows from getting to her, she had sheltered herself from the joys and beauty of the world. As she walked away from the silo she cut her foot on a shell. She stopped, instinctively looked back at the stone remains of her "safe-place", and then watched as her foot bled slightly. Suddenly a wave of emotion washed over her and, in some strange way, she enjoyed the pain, she felt alive. It was the first time she could remember feeling anything in a long time. Within a few moments she had forgotten about the pain and was running along the sea shore, excited about all that she would experience and feel from that day forward. (She also learned to avoid stepping on sharp shells). Never again would she sacrifice feeling something wonderful out of fear of a little pain. From that moment on she vowed to listen to her heart, to trust, and risk "being hurt". She learned that, without that risk, nothing matters, and feeling empty and alone is painful anyway. She now knew that she would rather feel the pain that may come from feeling "too much", than the pain that comes from losing the chance to feel anything at all.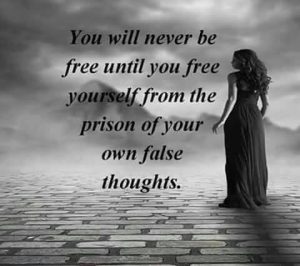 She vowed do her best to live a true, authentic, full life, led by dreams and purpose, not limited by fear. She would never again "protect" herself from living her BEST LIFE.
Don't change who you are, or stop becoming all that you can be, out of fear that others won't be able to receive it properly. Many of them wont', but some of them will and, at the end of the day, it's not your problem unless you let it be. Unfortunately not everyone is going to appreciate you the way you want or even deserve to be, but, I believe, that has very little to do with you and everything to do with them. Imagine if everyone with a "good heart" decided to help less, trust less, give less and love less in an effort to prevent themselves from hurting more?  What sort of world would be left? We learn from our "hurt", it's just another feeling, fearing it doesn't have to get the leading role in the stories of our lives.
Ultimately, withholding all of that goodness, tapering what your heart is allowed to feel, is so much more painful than any external person/force could cause. How can we "train" our hearts to feel less pain without merely asking it to FEEL LESS? You're human, you have a big heart and a big brain, use them both, TOGETHER. Help others because it's the right thing to do, not because of how much they'll appreciate it. Trust your instincts, they know you better than your ego thinks it does. Give when you can because we all need each other. Love until your heart feels as though it will burst, do it for YOU, for the pleasure of feeling, because you CAN.  Make mistakes, learn, live, feel. It's your life, it's happening now, and there are no redoes. Don't let the fear of possible future pain rob you of THIS MOMENT. It's your time! 🙂